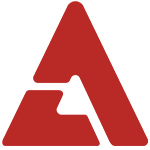 Did Jung In make a cameo in Psy's music video for his new track "Gentleman"? Apparently, someone thought so.

On April 14th during a live broadcast of a certain entertainment news show, the reporter mistakenly said that Jung In made a cameo in the music video. The screenshot below of the person who he thought was the soul singer was also shown onscreen.

Jung In was confused for an extra in the MV from the library scene. After the show aired, netizens commented, "Looking at her hairstyle, I don't think that she is Jung In," questioning if what the news reported was true.

Because of the mix-up, Jung In's agency Jungle Entertainment stated, "Jung In did not appear in Psy's music video. The caption from the program was wrong," denying that the singer appeared in the MV. A staff member went on to say, "Jung In has been busy with various schedules, so she does not even know that this report has come out. Even if she finds out, she has such a cool personality she will probably just brush it off."

In other news, Jung In is currently starring on 'We Got Married' alongside guitarist Jo Jung Chi.

Do you think there's a resemblance?