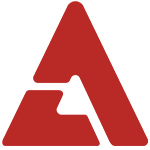 Talented duo 2BiC will make this summer something to look forward to by holding their first ever live concert!

2BiC's agency Nextar Entertainment revealed, "'BIC SHOW' will be a large-scale concert filled with spectacular performances. The concert will bring out 2BiC's eclectic repertoire in their music. We are also preparing a surprise event."

The duo also recruited the help of their talented college friends as their live band for the concert. Tickets for the concert will start going on sale through Interpark on the 18th.

'BIC SHOW' will be held at the Interpark Art Hall in Hapjeongdong, Seoul on June 8th.