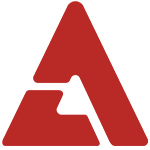 Super group Girls' Generation's first Japanese release of 2013 will be an exciting remix album, 'BEST SELECTION NON STOP MIX!

Mixed by m-flo's Taku Takahashi the album will include 20 of the girls representative tracks including:

01. Opening
02. FLOWER POWER
03. The Boys [JAPANESE Ver.]
04. Reflection
05. PAPARAZZI
06. BAD GIRL
07. GENIE
08. BOOMERANG
09. T. O. P
10. you-aholic
11. MR.TAXI
12. Animal
13. HOOT
14. Run Devil Run
15. I'm a Diamond
16. Girls & Peace
17. Oh!
18. THE GREAT ESCAPE
19. GEE
20. Let It Rain
21. Stay Girls
The album will be released on March 20th and is already available for pre-order at online retailers.
Are you excited for this release? Which song are you most interested in hearing a remix of?
Tip: Xesyre