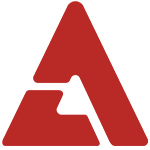 G-Dragon is a very talented artist and a well-mannered guy to boot! It may seem like he's the perfect guy for a lot of fans out there, and they were even more convinced when it was said that he'd be showcasing his cooking skills on broadcast! However, it seems we might have to scratch cooking off the list of things this idol is good at!

G-Dragon tried his hand at cooking for the hosts of the show 'Thank You' during its most recent episode, but it didn't quite turn out as he had wanted.

He decided to make the current trending food in Korea, 'Chapaguri', which is a mix of instant ramen and 'Chapagetti' (instant jjajangmyun), while explaining to the hosts that "It's popular lately".

He attempted to fancy up the simple dish by adding various vegetables, but worried the hosts with his awkward knife skills as he did his best to chop up everything.

But despite his best efforts and the awkward chopping skills, the panel remarked honestly, "It's too salty."

He then tried to redeem himself with his steamed egg dish, but couldn't help but laugh embarrassedly as the hosts commented, "Just don't run a restaurant."

In the end, the hosts and G-Dragon balanced out the salty dish with the steamed eggs by combining the two together, and remarked that this new combination could perhaps be called 'Chapa-dragon'.