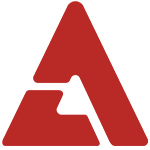 We don't always get to see all the hard work and effort that artists put into their comeback since they do their best to always show their brightest image for their fans on stage. So many were in for a surprise when they saw the bruises covering G.NA's knees that occurred due to all her practices for her "Oops" choreography.

During one segment of the choreography, G.NA gets on her knees, and it seems this move in particular has taken quite a toll with the purple bruising all over her knees.

She took to Twitter to write, "A photo I took at the 'Oops' music video set ♥ My knees' condition are really not good.. Ke. My poor knees were bruised because of the choreography!ㅜㅜ  But the music video came out pretty, so I'm happy!".

Even despite the bruising, her positive smile and her tweet show that she believes this is a small sacrifice to pay for her latest comeback. The singer has just wrapped up her comeback performances for the first week of her promotions, so check out the latest one below on 'Inkigayo', if you didn't catch it before!