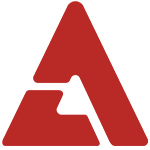 VIXX has revealed a special treat for their fans for the Lunar New Year as they show off their hanbok fashion for a performance of "On and On"!

The boys have been sporting a more military inspired look to match their powerful choreography and song in their stage performances, but to make this occasion appropriate for the upcoming holiday, they have opted for the traditional hanbok instead.

You can see the boys cracking up in the beginning as they also find it a bit silly to pull off such choreography in traditional outfits, but they soon get into it, all the while maintaining their smiles. They also revealed a special message at the end of the clip (with English subtitles) so check it out!