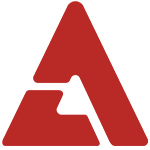 SHINee has released the teaser images for the entire group! This follows the news of their anticipated return with their 3rd full length album.

Key's teasers were released first, and hinted at the concept of this new album. SM Entertainment revealed the  concept of the photos were 'dream' when they released Taemin's, Jonghyun's, Minho's, and finally Onew's photos. Today, the 'dreamy' concept continues with the new photos featuring the entire group.

The album will be revealed through iTunes as well as domestic music sites on the 19th and the title track will be called, "Dream Girl". SM Entertainment promises that this new release will be another comeback that showcases the unique charms of the group.

In addition, ahead of the reveal on the 19th, the boys have announced a premiere event for the album release by teaming up with MelOn, titled 'SHINee Music Spoiler'. The event will be held on the 14th in Seoul at the Olympus Hall and will show making-of clips and also preview the songs on the album.

Stay tuned to allkpop for more information on their comeback!