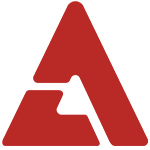 Girl's Day's Minah asked her label CEO to lift their ban on dating in turn for her gold medal.

During the 'Idol Star Athletics Championship', Minah won over the favorite, SISTAR's Bora, at the women's high jump and snagged the gold medal for herself. She had won the silver medal at the last competition, so before the event, she said, "I didn't get the gold medal [last time], so I was going to work hard. But I'm worried because I couldn't practice often."

However, this time Minah jumped over the pole in a perfect professional position, and beat out Bora. In the winner's interview, Minah addressed her CEO and said, "Even Hyeri is over 20 years old now. Can't you do something about our ban on dating?". Her other members also helped her appeal to their CEO as they made cute pouting faces and put their hands together, causing viewers to laugh.