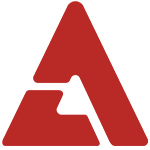 NU'EST has left fans in complete surprise with the release of still cuts from their upcoming music video!

After revealing details about their upcoming comeback, they've gone ahead to release a few cuts from a scene in the music video, featuring member JR and actress Nam Bora leaning in for a kiss while embracing one another.

On the still cut, Pledis Entertainment commented, "Actress Nam Bora made an appearance in the 'Hello' music video, and set aside her pure and lovely image and will instead showcase her femme fatale image with her seductive gaze."

The music video is said to depict the story of a man who witnesses his girlfriend meeting up with another man, and worries about the break up that may follow.

NU'EST's 2nd mini-album, 'Hello', will come with five tracks, and will be unveiled on February 13th with the teaser being released ahead of the date on the 8th.