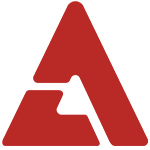 Nega Network's 3-member rookie group LUNAFLY, who made their debut with "How Nice Would It Be", has released their cover of "Locked Out of Heaven" by Bruno Mars.

The group has released a slew of covers including  Olly Murs' hit song, "Trouble Maker",  Bruno Mars' "Just The Way You Are", and many others.

"Locked Out of Heaven" was a major hit for Bruno Mars in 2012. The track even topped the Billboard Hot 100 for six consecutive weeks. The three LUNAFLY members once again show off their musical talent as they play and sing along to the song, which they've reinterpreted to fit their style.

Check it out for yourself below! Did the group do the song justice?



In other news, the group is preparing for their upcoming fan meetings in Indonesia and Malaysia.