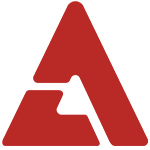 Singer-songwriter and CEO of Mystic89, Yoon Jong Shin recently playfully warned his agency artist Two Months of the hard training that's to come.

On January 20th, Yoon Jong Shin captured the attention of fans and followers by mentioning the group's comeback. He tweeted, "The songs that will be given to Two Months are almost complete.. Thanks.. Everyone.. Training & recording will now begin soon.. Guys, your teacher will become a bit scary now."

Two Months, comprised of Kim Yerim and Do Dae Yoon, signed on with Yoon Jong Shin's self-established agency back in September 2012.

The duo rose to fame after participating as a contestant on 'Superstar K3'. With Kim Yerim's unique vocals and Do Dae Yoon's smooth harmony, the two finished third behind Busker Busker and Ulala Session on the audition program.