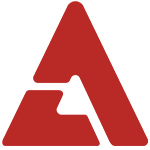 With KBS 2TV's 'School 2013' coming to close, the drama will be holding a special broadcast titled, 'School 2013 Special, Let's Go To School', on the 29th.

MCs Cultwo will host the event, which will feature a talk segment with the cast and director Lee Min Hong as well as special performances of the drama's OST album.

What's special about the broadcast is that 300 lucky viewers, who can enter to win on 'School 2013's official homepage from the 18th through 24th, will be selected to join the cast during the event.

A representative revealed, "The purpose of the production was to bring light to the issues in schools and resolve them together, and [that goal] was fulfilled. We wanted to create a segment in which we could be together until the end, so we decided to have this special broadcast. To create a good drama, we will do our best until the end. We ask for your love and support."