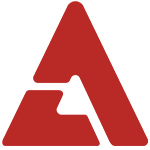 On the upcoming episode of JTBC's 'Shinhwa Broadcast', Shinhwa's Hyesung and Dongwan will compete to determine which one of them is the better dancer.

Hyesung shared, "I've sweat in secret without the members knowing for the past seven years. Although I am a dance singer, I can't dance well, so I practiced harder than the other members, which is why I am saying this."

Minwoo then compared Hyesung to fellow member Dongwan who is similarly lacking in dancing skills, which led the members to have a hilarious battle.

Catch the hilarious episode on the 20th at 7:35 PM KST!