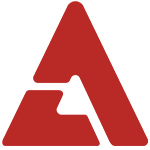 INFINITE H performed an upbeat cover of Kim Jung Ho's "The Two of Us in the Rain" on January 26th's 'Immortal Song 2'.

The duo had a few words  before their performance. They stated, "We hope that those of you who know the song well just look at [our cover] as kids your sons' and grandsons' age acting cute. As for those of you who don't know the song that well, we hope that you think of it as another INFINITE H song because our arrangement of it is very different."

They added, "We're the only singers today who are performing an upbeat song. We'd like you to enjoy it."

Their exciting cover as well as charismatic dance break captured the attention of the audience. However, Poppin Hyun Joon and his wife, pansori singer Park Ae Ri, took the final win.

Check out INFINITE H's performance below!