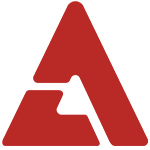 Actress Kim Ha Neul held a fan meeting with 1,000 of her fans at the Daejeon Convention Center on the 16th.

During the event, the actress shared her beauty know-hows and gifted fans with t-shirts and shoes made popular by her character Seo Yi Soo in the hit drama 'Gentlemen's Class'.

Kim Ha Neul expressed her gratitude for all the support, stating, "I thank you once again for your love and support for the past year. I hope that this time we spent together will be kept as a precious memory, and I will greet you as the model for 'Coreana' cosmetics and through better productions."