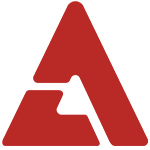 KBS 2TV's 'Entertainment Relay' predicted what HaHa and Byul's baby will possibly look like.

HaHa surprised everyone after he revealed that Byul is three months pregnant on Twitter yesterday. He also announced that his baby's current name, which will be changed after birth, is Dream.

He posted on the 25th KST, "Everyone! Congratulate us! I'm going to be a father! [I guess I'm a man too]~! We are three months along~ Apparently very healthy too! Aigoo~ I'm embarrassed.. hehehe. My mouth was itching because I really wanted to brag to my fellow members, agency, and you all~!"

The January 26th episode of 'Entertainment Relay' shared the news with its viewers and also took the time to guess what HaHa and Byul's son (top image) or daughter (bottom) would look like.

What do you think?