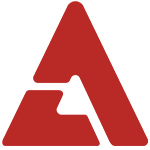 Actor Lee Jong Suk of the popular drama 'School 2013' revealed that he used to be an idol group trainee.

On the January 26th episode of KBS 2TV's 'Entertainment Relay', Lee Jong Suk shared, "I prepared to be part of an idol group for about three months."

He explained how he ended up choosing to act instead, stating, "In middle school, I watched the drama 'Full House', but it didn't make me want to become an actor. I decided that I wanted to be like Rain."

He went on, "After that, I joined an agency and they wanted to prepare me to become an actor, but I ended up modeling instead. Since I chose the wrong agency, I started out as a model. When I stopped modeling, I moved to a music agency. I then trained to be part of an idol group. I prepared for around three months, and then I ran away."