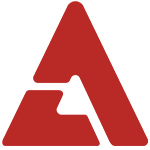 Last week I started to take a look at my favorite Korean dramas from 1995-2000 and today we round out the list with my favorites from 2001-2005. I'm going to warn everyone up front that there are going to be some notable exclusions; a few big time dramas aren't included. Basically, it all boils down to the fact that there are a few dramas out there that are popular but that I just didn't enjoy. I also don't include any historical dramas here either because those just aren't my thing and I can only take so many guys grunting with weird facial hair and scowling expressions.

However, I will say that it was much harder to whittle down this list to just 5 compared to the previous one. The early 2000's will probably be looked back upon as a renaissance for Korean dramas. This was the start of the Hallyu Wave with Korean pop culture being exported internationally and that's reflected in the number of really good dramas that were produced during this period. It also marks new stories and plots with interesting twists and broadening the scope of what a Korean drama could be. But in the end, Korean studios know the formula of what works and why mess with that success?


Winter Sonata - 2002
It would have been an egregious omission not to include '
Winter Sonata
' on this list. The groundbreaking drama that put
Bae Yong Joon
,
Choi Ji Woo
, and Korean television on the international map is one of the most influential piece of Korean media in the past ten years. Its success was a catalyst for Korean companies to begin aiming globally with their products, and the result is the thriving entertainment industry that exists today. It's not a reach to say that your favorite K-pop artists promoting overseas (especially in Japan) owe a small amount of gratitude to the doors opened to the country by Bae Yong Joon's scarves and overcoats. He was revered in Japan, even receiving the honorific name of Yon-sama. In fact, due to the popularity of Yon-sama and "Winter Sonata", many Japanese women became attracted to Korean male stars.
This drama had all the important K-drama elements in it: crisscrossing love stories, car accidents, amnesia, recapturing old love: everything fun about K-dramas. I won't go into the plot so much because it's so well known. But I will say that if you haven't seen it, you should make the effort to check it out and find out what all the fuss is about. Don't be freaked out if you have the sudden urge to wear scarves and take long walks in the snow... that's natural.
All In - 2003
This drama had all the elements that I love. The grizzled, gambling anti-hero, seedy underworld dealings, and a version of the Classic Korean Drama Love Triangle. These elements made '
All In
' a classic K-drama. 'All In' also featured a star studded cast, headlined by international ninja
Lee Byung Hun
and
Song Hye Kyo
. The story goes that their characters have a childhood friendship that eventually blossoms into romance. But when revenge goes wrong, the two are torn apart and are thought lost to each other. The pair are reunited seven years later through the good fortune of working in the same casino. While their passion reignites, each one has a past that begins to catch up with them. Pretty vague, isn't it? That's why you need to watch! I suppose I have to also mention the the huge media frenzy that erupted when the two stars of the drama decided to take their on-screen love off screen (I can't believe that was already nine years ago). I remember watching the couple trying to walk through an airport with mobs of reporters in their faces and flash bulbs exploding around them; that must have been pretty crazy. People might remember the celebrity gossip more than the drama, but this was one of the best.
Stairway to Heaven - 2003/2004
This drama had one of the most over-the-top plots I can remember, but the real reason I started watching '
Stairway to Heaven
' is because it introduced the world to
Kim Tae Hee
and her immaculate ponytail. Although her character was a freak, her seething glares were like tractor beams and I was pretty much powerless. Okay, now that I got that out of the way, aside from Kim Tae Hee, there was some serious acting power in the drama including the queen of K-dramas
Choi Ji Woo
,
Shin Hyun Joon
, and
Kwon Sang Woo
. The drama also introduced a young
Park Shin Hye
, who played the younger version of Choi Ji Woo's character. The story revolves around Choi Ji Woo, whose father remarries and her stepmother turns out to be a cross between
Queen Narissa
and
Cora
(for all you '
Enchanted
' and '
Once Upon a Time
' fans). Along with the stepmother comes her stepbrother, played by Shin Hyun Joon, and her even more evil stepsister, played Kim Tae Hee. Kwon Sang Woo and Choi Ji Woo love each other, but Kim Tae Hee is crazy jealous of the two and makes it her goal to ruin Choi Ji Woo's life. Then you throw in this kind of creepy love that Shin Hyun Joon has for his stepsister, and things get really good. Let's not forget that the drama also included maybe the greatest single from a soundtrack ever, with
Kim Bum Soo's
"
I Want to See You
". You take that, and then add in Kwon Sang Woo's lisp and Choi Ji Woo's inability to pronounce some basic consonants, and that equals K-drama gold.
Lovers in Paris - 2004
Was there any other drama that had as many parodied quotes and scenes than '
Lovers in Paris
'? From calling your girlfriend "baby" to singing
Yurisangja
songs at a piano, this drama had it all. It also had one of the least satisfying endings to any drama I'd ever seen (although that title was taken with the end of the show '
High Kick Through the Roof
', which had the single worst ending ever). 'Lovers in Paris' starred Korean sweetheart
Kim Jung Eun
,
Park Shin Yang
, and
Lee Dong Gun
who are all intertwined in the Korean drama cosmos which allows the same three people to meet repeatedly, no matter where they are in the world. It also features the overbearing CEO-type father, the jealous socialite arranged-marriage fiance, the rich kid who wants to get away from his family's money, but of course always ends up using it, and the sweet, innocent, down-on-her-luck girl who makes an uncle and his nephew fight over her. While the plot wasn't the most inspired, as I mentioned earlier, there were individual moments and lines of dialogue that have become a part of Korean pop culture and subsequent dramas tried their best to create these catchphrases and iconic moments, but never could really get to the same level.
My Name is Kim Sam Soon (My Lovely Sam Soon) - 2005
I will round out the tribute to my favorite dramas of 2001-2005 with the one that I probably had the least expectations for, but ended up liking the most: '
My Name is Kim Sam Soon
'. It's one of the most fun dramas I've seen, even though it followed the common plot of rich guy, poor girl, and rich, younger/prettier girl. But the way the drama went about it was, at least for me, unique. This was a girl that could have been me or any of my friends, because while her character was older than me at the time, the glow of college had worn off and now I was in the real world figuring out what I wanted to do. Kim Sam Soon, played to perfection by underrated actress
Kim Sun Ah
, is a down-on-her-luck baker. She's getting older (and chubbier), she's broke as a joke, and just got dumped by her boyfriend. She lives with her mom and sister, and needs to get out of the rut of life. Fortunately, she's hired to work as a pastry chef for a restaurant owned by the younger but directionless Jin Heon played by a pre-megastar
Hyun Bin
. The two don't like each other, but of course slowly fall in love. Throw in some competition for Hyun Bin's heart from
Jung Ryeo Won's
character, and an appearance by a then unknown
Daniel Henney
, and now you have yourselves some drama. By the way, it looks like the entire drama is on YouTube so check it out if you haven't seen it or just want to relive the magic.
Many of you are probably saying, "
Just hold your horses for a second, pal! Where's 'XYZ' drama which is my favorite and also the best drama EVER?!
" Like I said earlier, I had to leave off some well known dramas from my list. Plus, there were like 500 dramas made between the years of 1995-2005, and as big of a nerd as I am, even I didn't have the time to watch every drama over that time period. Let me know which ones I missed, and maybe I'll have to catch those in the future. Happy watching.