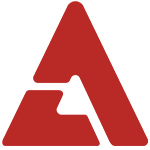 NU'EST recently wrapped up their Japanese mini concert, which had originally sold out in 10 minutes.

The group has yet to officially debut in Japan, but the mini-concert held in Shibuya AX sold all 3,000 seats in 10 minutes. The rookie group performed their powerful, masculine stage to the feverish support of their Japanese fans. They performed 7 songs, including "Face" and "Action".

They also spoke in Japanese to the fans, gaining a lot of praise from the many Japanese staff and fans.

Pledis Entertainment said, "We were surprised because the mini concert that was held on a weekday was sold out even though it was held before official Japanese promotions started. We'll prepare a good album and promotions so we can meet our Japanese fans as fast as possible. Please show NU'EST a lot of support and love."

NU'EST will be finishing their Malaysian promotions this week, and are preparing for their album that will be released early next year.