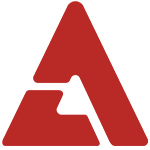 Gary of the hip hop duo Leessang revealed the story behind how he lowered his monthly rent.

On the December 12th broadcast of SBS' 'One Night of TV Entertainment', Leessang's Gil, singer Yoon Do Hyun, and Kim Jae Dong asked Gary about things they were personally curious about.

Gil asked Gary, "I know people are always commenting about how much you look like Gary. Is it true that you got the monthly rent for your recording studio lowered because you 'look' like Gary?"

Gary, who hilariously used the fact that he looks like himself to his advantage, answered, "Yes. The month's rent was 500,000 won (~$465 USD), and it was cut by 100,000 won (~$93 USD)." He continued, "I was producing music when the owner of the building came and asked, 'Do you also create music like Gary?' I didn't know what to do, so I gave him my CD," causing laughter about the ironic misunderstanding.

Viewers commented, "I want you, Gary", "The way he talks makes me laugh", "The owner and Gary are so cute", and more.

Gary later tweeted on the 13th, "Though people do get their monthly rent lowered because they're celebrities, celebrities also get threatened because they're famous. I miss the days we didn't sell our faces. Repeated rise and fall~ Good day."

In related news, Leessang and YB will be holding their 'Shut Up Concert' from December 23rd to the 25th.