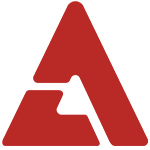 Actor Lee Byung Hun revealed his thoughts on getting his looks compared with singer Kim Bum Soo.

On December 24th, KBS COOL FM's 'Kim Bum Soo's Song Plaza' had a special Christmas episode where Kim Bum Soo tried calling Lee Byung Hun.

During the recording, Kim Bum Soo told him, "I usually go around claiming that I look like Lee Byung Hun", and Lee Byung Hun wittingly replied, "I don't feel offended at all. Because I've never thought once that we looked alike."

Kim Bum Soo pleaded with him, "But if there is just one place that we look alike, please just pick one" and Lee Byung Hun made the listeners laugh by answering, "I think our chins look a little alike."

In addition, Kim Bum Soo offered, "Let's have a meal together?", and Lee Byung Hun playfully scolded him by saying, "We had several chances to meet but we couldn't because you were busy."