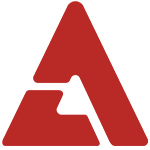 Girls' Generation's Jessica has updated her UFO Town (a site that connects fans with their idols) profile photo.

On the 18th, Jessica shared a series of lovely photos she took with a fluffy cloud of cotton candy. She took a bite and blew a kiss to her fans. Jessica previously updated her UFO Town profile with a flight attendant outfit.

Fans commented, "Your charms have no end", "I want to eat cotton candy too", "I want to be Jessica's cotton candy", and more.

In other news, Girls' Generation released their second Japanese album 'Girls' Generation II: Girls & Peace' last month.