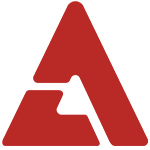 Jang Geun Suk appeared on the International Herald Tribune.

The International Herald Tribune is one of the top 10 newspapers in the world, and a full-page ad for Jang Geun Suk's 20th anniversary appeared on the newspaper for the 22nd and 23rd. The ad will appear one more time in early January as well.

In order to celebrate his 20th anniversary since debut, the advertisement was purchased by fans all over the world in Korea, China, Indonesia, Philippines, Thailand, Mexico, Saudi Arabia, North America, Peru, Chile, Argentina, France, Russia, Turkey, Canada, and more.

Jang Geun Suk said, "I'm very honored to appear on the International Herald Tribune. I heard that it was an event organized from fans all over the world, and not just in Asia. I'm so surprised and happy. I'm going to work harder to return all this love I received from so many people, so please look forward to it."