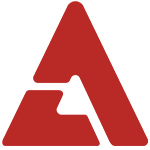 CNBLUE revealed that, despite his seemingly gentle image, Jonghyun is someone you shouldn't be messing around with!

The members were guests on the most recent episode of  'Go Show' and were asked about the hierarchy in terms of their fist powers. They all shook their heads at first stating that they actually never have anything to fight over so they haven't really experienced the fists of the other members.

However, the MCs pushed for more elaboration, and Jungshin revealed that there were a few instances when he suffered the consequences of acting out against the older member, Jonghyun.

Jungshin revealed, "While we were doing our Japanese tour, I talked back to Jonghyun-hyung and got hit. When we were playing together, I insisted on playing with a certain bass tone that I wanted to try. But hyung told me that I couldn't, so I got mad. I wasn't in a good mood that day, so I talked back and told him to explain to me why he said no. His face turned cold and he said, 'Follow me to the bathroom.'"

He continued, "So I thought to myself in my angry state, 'Okay, let me see how well you fight', and I went. But when I opened the door to the bathroom, the next thing I know, I was looking down at the ground. It turns out in the span that it took me to blink, I was hit three times. Rather than getting angry, I suddenly got my common sense back and started feeling sorry and wondered why I talked back."

When asked if other members have suffered the consequences of talking back to Jonghyun, Jonghyun hilarious commented, "No, the others are too smart to push me." Which had Jungshin exclaiming, "Then are you saying I'm dumb?!" bringing laughter.