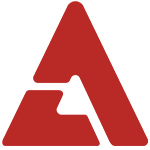 It has been announced that Clazziquai' member and soloist Alex will finally return to broadcast after his six month hiatus following his drunk driving incident.

Alex was recently appointed as the MC of tvN's new program, 'Kim Mi Kyung Show', alongside actress Lee Soo Kyung. 'Kim Mi Kyung Show' features the stories of people from all walks of life who pursue their dreams and will feature guidance of instructor Kim Mi Kyung.

The singer previously reflected on his DUI on MBC's 'Good Morning' where he admitted his mistakes and shared his comeback plans stating, "Even though I think that this is not something that can be forgiven easily, I think I should resume my activities and show my improved self."

'Kim Mi Kyung Show' will premiere on January 11th.