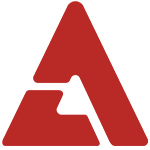 Photos of the artists who made the "shuffle dance" and "horse dance" popular have been receiving attention recently.

Psy performed alongside LMFAO's Redfoo this past September in Vegas as a stand in for member SkyBlue when the "Party Rock Anthem" duo announced they were taking a break.

Redfoo previously tweeted:

Hey sexy ladies! At @taolasvegas with @psy_oppa#yeeeaahbabyinstagr.am/p/P6EvO7CzPM/

— RedFoo (@RedFoo) September 23, 2012
//
In related news, Psy broke the world record set previously by LMFAO with "Party Rock Anthem" for having the most amount of likes on YouTube.
[gallery]