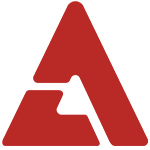 On November 21st, Moon Mason's mother shared a photo of her adorable son.

She wrote, "At the VIP preview of 'Tone Deaf Clinic' that Mason made an appearance as a cameo! Releasing November 29th!" and shared the above picture of Moon Mason and child actor Yeo Jin Goo.

The picture showed Moon Mason looking a bit more grown up as he posed next to Yeo Jin Goo. His milky skin and star printed sweater made him look even more adorable. Child actor Yeo Jin Goo, who has been gaining attention for his impressive acting in the drama 'I Miss You', also looked handsome with his big smile.

After seeing the picture of the two stars, the netizens commented, "Don't they look so good together? Film a drama together!", "One is bright and cute, the other is a handsome boy full of emotions! Korea's entertainment future is bright~~", and "Moon Mason grew up a lot, where is Jang Geun Suk?"