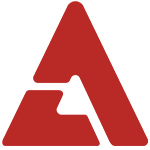 ZE:A's Hyungsik shared a few playful selcas.

On November 20th, Hyungsik tweeted, "I was going to take it while Dongjun was sleeping" and "I got caught" along with the pictures above.

The first picture showed Hyungsik smiling while Dongjun seemed to be sleeping in the background. The second picture showed Dongjun staring at the camera as if he just woke up. Hyungsik's innocent smile and Dongjun's facial expression brought a smile to their fans.

After seeing the pictures, the netizens commented, "So cute", "Dongjun, who just woke up, looks handsome", and "Hyungsik is so cute."

Meanwhile, Hyungsik is currently starring in tvN's 'The Romantic & Idol' where he earned the nickname of 'milk boy' for his soft charms.