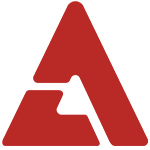 B.A.P's Zelo made fans "go crazy" with his adorable charms during the 'Hope Concert for Multicultural Families' held on the 9th.

A video of Zelo's cute moment, posted to B.A.P's official fan cafe under the title "If you have the confidence not to go crazy, watch this", features him rapping, dancing, and showing his aegyo to fans. Zelo showed off his impressive rapping skills, and he was then asked by the host to show his "maknae charms." Zelo lied down on the floor and give a cute facial expression, which left fans smiling from ear to ear.

Fans commented, "He looks like a doll", "He's cute, and he can dance", and "He makes my heart beat fast".

In related news, B.A.P have wrapped up promotions for their third mini-album title track, "Stop It".

Check out the video below!