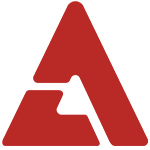 MBLAQ's Seungho revealed that on two occasions he had stolen his friends' girlfriends.

He revealed this fact on a recent episode of MBC's 'Idol Manager', surprising everyone. The MBLAQ members were asked to pick a song that made them cry and had a personal connection to. Seungho picked "My Woman" from The One as the song that made him cry, and MC Park Kyung Lim asked if he had ever had his woman stolen from him.

He answered, "I haven't had my woman stolen, but I've stolen from others". When asked how many times he'd done it, he answered that he'd done it twice. G.O teased, "He did it once and liked it, so he kept doing it". Seungho smiled and said, "You can't do it to people you don't know. I'm still friends with them and talk to them."