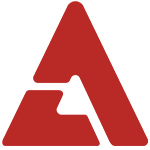 A recent performance on
Mnet
'
Superstar K4
' has caught the attention of viewers.
The performance, was none other than that of
Roy Kim
and
Jung Joon Young
, who have already been attracting much attention for their good looks. Moreover, Roy Kim, who had temporarily withdrawn from Georgetown University to pursue is dream of music was also revealed to be the cousin of
Rainbow
's
Yoonhye
. Jung Joon Young was already known for being 
Kang Dong Won
look-a-like and also for having been an 'Ulzzang' (best face) in the past.
On the newest broadcast of the show on the evening of the 21st, contestants duked it out in the 'Rival Death Match' mission after getting through the competitive 'Collaboration' group mission stage.
The lucky two to compete in the first rivalry performance were Roy Kim and Jung Joon Young. Many were surprised to find out that the two, who had built a close friendship during the show, were going be competing head to head.
During their performance of old school song '
Turn to Dust
' by
Kim Gwang Suk,
Jung Joon Young showed off his deep, gritty, rocker voice while Roy Kim drew in the judges with his own uniquely powerful and alluring voice.
The judges and viewers alike were left in awe. All three of the judges did not hesitate to praise the two for their flawless performance. 
Psy
stated, "
You seemed like real singers. The singing, the arrangement, the look in your eyes', your gestures were all great. It is an extremely difficult situation to have to drop one of you.
" 
Lee Seung Chul
added, "
Roy Kim is an unexpected fighter. Your mid-lower voice is very powerful. I think this was a dynamic duo, which is why it's hard to judge.
"
As a result, for the first time so far this season, the judges asked for some extra time to come up with a verdict and postponed making their decision.
Netizens responded to the performance saying, "
I got the chills...
", "
Can't I download Roy Kim and Jung Joon Young's song somewhere?
", "
I hope both Jung Joon Young and Roy Kim make it to the TOP 10
", and "
Roy Kim and Jung Joon Young neck and neck in both appearance and talent.
"
Meanwhile, the episode ended just as Lee Seung Chul was about to announce the decision, forcing antsy viewers to tune into next weeks episode to find out who won the battle.
Check out the duet below and let us know if they sold you with their performance!
Source + Image: News1 via Nate, XportsNews, OBS News