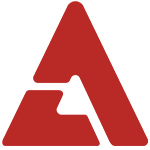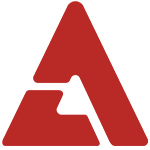 With their first album 'Lipstick', the chic, yet tastefully tacky trio, Orange Caramel, mark their transition from just an After School sub-unit to a proper musical act. At one point Orange Caramel was the first of its kind, so it's no wonder Pledis played it safe by cautiously releasing singles one at a time. I'm a big fan of their infectious tunes, but even I'm willing to admit I didn't expect them to get this far.

The best thing about Orange Caramel is that with every release, they've been able to fuse all kinds of unexpected musical styles with their cartoonish, trot-inspired approach to K-pop. With their title track and lead single "Lipstick", the wacky trio entertains their listeners with a Romanian dance pop beat with a 50's European sax arrangement. Could they be any more creative? Take a look at their bizarre, yet oddly addicting music video.



Though "Lipstick" bares some resemblance to diplo's favorite song "Mr. Saxobeat" and even that snake charm melody Ke$ha jacked for her single "Take It Off", "Lipstick"'s jumbled sound and utter randomness will leave you completely oblivious to the tracks' similarities. But somehow, everything works. Lyrically, "Lipstick" comes off cheeky and describes the girls flirting with an attractive man. They use lipstick as a metaphor to describe the type of discreet impression they're trying to make on the man, cooing they want to secretly smear it on his white shirt and collar bone. It's the type of feeling many girls might have felt while watching someone they admire from a distance. It's relatable, fun and without a doubt, also Orange Caramel's sexiest track to date.



Orange Caramel continues their raid of cheeky, clever lyrics in their opening track "Bubble Bath". Over layers of windy electro synths, the girls describe themselves bathing to cleanse themselves of a past relationship. They compare the scent of their past lover to unwanted, lasting memories. The track isn't standout in terms of catchiness, but it does some inject some After School "Shampoo" realness to a group who's widely received as a shallow dance pop band.



The rest of the album consists mostly of singles and noteworthy album tracks from their previous mini albums. We are treated with some ballad tracks showcasing each members talents and true colors. Two of which were already released, but it's Lizzy's newly released solo track, "Clara's Dream", that peaked my interest. I'm sure many Orange Caramel fans have noticed, the group likes to take pride in their Asian sound, not only with their trot influences but also their "One Asia" projects. Here, Lizzy takes some of that and puts it in ballad form. "Clara's Dream" is something I could imagine IU performing. Lizzy practices a more traditional Korean style vocal delivery over a waltz-inspired classical composition. While the other ballads are fun to listen to, they seemed like ballads we've heard before by After School or NU'EST. Not that it's a bad thing, I just want to hear tracks that sound specific to Orange Caramel.

Despite my low expectations for the album, it's safe to say that Orange Caramel put out a solid effort. 'Lipstick' is not only a collection of their best work so far (though it's missing their concept appropriate cover of "The Day You Went Away"), but the album's also a reflection of their growth as a musical group. With a more developed sound and songwriting to boot, Orange Caramel proves with 'Lipstick' that it's not just a sub-unit, but a group that can hold out on it's own, and it's here to stay.