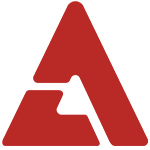 It has been reported that B1A4's maknae, Gongchan, is currently recovering after receiving a kidney removal surgery on the morning of July 23rd.

According to Gongchan's doctor, "Gongchan was diagnosed with congenital narrowing of his ureter, leading one side of his kidney to not function at all.  Therefore, we decided on a surgery to remove one of his kidneys."

The group's agency, WM Entertainment, stated:

During promotions for 'Sleep Well, Good Night', Gongchan had complained of pains in his side. After receiving a complete medical checkup at the hospital, it was revealed that his kidney was not functioning well. However, Gongchan had a strong desire to continue with promotions and receive surgery after the group's activities, so we decided to delay his surgery. Whenever Gongchan experienced pain, he'd receive painkillers and continue with promotions. He always had a bright smile while thinking of his fellow members and his fans, making his medical condition unaware to the public. Gongchan had personally asked to keep the news of his surgery quiet because he did not want to cause unnecessary concern for his fans.
Gongchan is currently recovering after a successful surgery and will be hospitalized for a week. The idol will be able to return to his daily activities after being discharged from the hospital, but will need to avoid promotional activities for the time being.
Meanwhile, B1A4 concluded their album promotions and are now busy with their individual activities. The group will also be showing off a different image through
KBS
's '
Hello Baby
', airing on July 25th.
Source & Image: TV Report via Nate