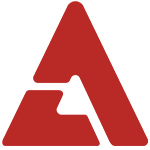 TEEN TOP
's
Niel
is receiving attention for proving to the viewers that his lips puff up after he wakes up from a sleep.
TEEN TOP members guest starred on the June 27th broadcast of '
Weekly Idol
' and revealed the truth about the rumor of Niel having sausage lips, that puff up after sleeping.
To measure the change in lip size before and after a nap, the producers of the show prepared bedding, and Niel actually took a nap during the show. After his nap, Niel shocked the people around him including MC
Defcon,
who couldn't hide his surprise after seeing Niel's lips really puff up. The above picture is a screen capture where it shows Niel's lips before his nap on the left and his lips after his nap on the right.
Niel attracted laughter by also adding, "
When I sleep after eating ramen, my eyes don't swell up but my lips do
."
Viewers expressed their surprise of seeing Niel's sausage lips by commenting,"
It was funny to see Jung Hyung Don immediately handing over lipstick to preserve the swelling and Niel marking his lips right after he woke up
", "
I was impressed to see Niel really asleep
", and "
It's amazing that not his eyes but his lips swell up
."
Meanwhile, TEEN TOP is currently promoting their title song "
To You
".
Source+Picture: Star News via Naver