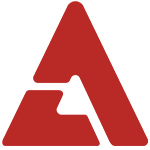 Boyfriend is gearing up for their next comeback, as they've just released a new teaser image!

On the morning of June 7th, Starship Entertainment unveiled a new picture of the boys dressed to match in pastel toned floral print suits that play up their cute and friendly image.

Fans are ecstatic to see things rolling, leaving comments like, "Boyfriend over flowers!" "Flower idols", "They all look so handsome, it's hard to tell them apart from the flowers on their shirts!" and "Are they finally making a Korean comeback?"

Boyfriend's first mini-album will be released on June 14th with a brand new change in image and musical style.