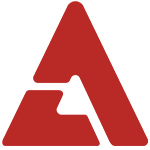 On June 17th,
Big Bang
's music video for "
Monster
" reached over 10 million views on
Youtube
.
This is Big Bang's fourth music video to reach over 10 million views on Youtube just this year alone. Previously, Big Bang's "
Blue
", "
Fantastic Baby
", and "
Bad Boy
" have also all reached over 10 million views.
This is an even more impressive feat considering that they have not participated in any promotional activities for the album. Big Bang is currently in Japan for their worldwide tour 'Alive Tour 2012', by which they will subsequently move on to others parts of Asia and America.
Big Bang received positive attention from all over the world by appearing on many countries Itunes charts including the United States, England, France, Brazil and several Asian countries. In addition, Big Bang received several music awards both domestically and internationally.
In related news, Big Bang further proved their immense popularity by  attracting over 255,000 fans in Japan, for their world tour and selling 50,000 tickets in just 30 seconds in Indonesia.
Source & Image: Newsen via Nate