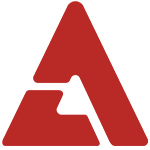 Brave Girls
'
Yejin
wowed fans with photos from behind-the-scenes of the music video, for their most recent single "
Nowadays You
".
Unseen photos of the set behind the MV were released on the Brave Girls' official blog, and the sexy boyish look pulled off by Yejin is reported to have pulled in a lot of web traffic from fans.
Brave Girls fans commented,
"Homme-fatale Yejin!" "It's the entrance of a goddess in drag," "Nowadays You epic!"
and
"The view from the side and the view from the back are so pretty."
Check out the photos below:
[gallery link="file"]