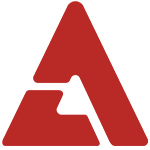 Official Synopsis:
'Shut Up Flower Boy Band' is centered around a high school band known as "Eye Candy", whose members are comprised of good looking delinquents who face varying personal problems. The drama depicts their friendships, love, and youthful passion — all tied together by the unifying force, music.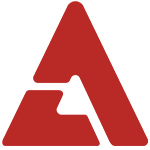 Recap of Ep. 9-10:
As the boys officially become part of HR Entertainment Agency, the band members have to confront the 'idol monster' as it tries to chip off the original rock-band identity of Eye Candy. While the boys fight against overbearing managers, make-up and guyliner, and a producer planning to rewrite Byung Hee's song, Eye Candy tries to search for their true identity and the meaning of their music. As the boys assert that they will leave the agency after their single promotion, CEO Haeri questions their ambitions and future.
However, all the band members are not in sync as Hyun Soo (
INFINITE's L
) wants to continue rising to popularity and stay with the agency. With his eloquence in interviews, and the other band members fumbled awkwardly, CEO Haeri hopes to use Hyun Soo as a duet partner for Yerim (
Two Months' Yerim
). Although Yerim shows interest in Hyun Soo, he is flippant about her affections, while Ha Jin (
Yoo Min Kyu
) is heads over heels for her.
Meanwhile, as both Su Ah (
Jo Bo Ah
) and Ji Hyuk (
Sung Joon
) start their relationship as they acknowledged each other's feelings, Su Ah rejects Seung Hoon (
Jung Eui Chul
) – leaving his relationship with Su Ah estranged.
While Su Ah works diligently on hand-designed shoes for Ji Hyuk, Ji Hyuk and the Eye Candy members prepare for their first debut showcase after the explosive reaction to their single. However, while the performance starts off smoothly, it becomes marred with Ha Jin's bass amp malfunctions and Do Il (
Lee Hyun Jae
) drops his drumsticks, leaving the performance in a lurch…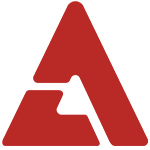 Recap of Ep. 11-12:
Despite the band's mishaps during their live performance, Eye Candy shoots in popularity and fame with adoration from female fans and ultimately winning 1st on the music program. The overwhelming fame and celebrity activities begin to estrange relationships between the band members, in addition to distancing Ji Hyuk and Su Ah. While Hyun Soo takes on the heavier burden with his solo activities to pay for his sister's surgery fee, the guilt of the band members, especially Ji Hyuk, creates tensions and outbreaks, cracking their friendship.
With the success of their single, the company establishes their next plans with a new single. The boys disdain the idea of having to promote a manufactured song, one that cannot capture the true essence of their musical style. The company CEO, Hae Ri, agrees to follow with their self-composed song after the boys practice diligently to create their new song, "
Wake Up
".
However, CEO Hae Ri presents a surprising twist: Seung Hoon will be their producer. Not only do the boys get thoroughly furious with Seung Hoon's constant rejections of their recordings, but Ji Hyuk begins to get jealous with the rebuilding friendship between Seung Hoon and Su Ah.
Later, Hyun Soo's anger at the boys for pettily criticizing Seung Hoon and hoping to request a new producer admonishes Seung Hoon as the leader, gritting his teeth as he finished recording.
With the completion of their recording, the boys prepare for their promotional activities as they begin with a press conference. While the boys showcase their unique personalities, one reporter interrupts with a shocking question and a picture of Ji Hyuk and Su Ah. Does he gave a girlfriend?
_______________
[ Note : This post reflects the opinions of the author, not necessarily those of allkpop ]
Comments:
Spinning a passionate tale of dreams and the standard hardships people face (no
makjang
elements) while creating an emotional relationship with all the characters, 'Shut Up Flower Boy Band' is one of those rare pearls among the imitated jewelry in the Korean drama sphere.
Although I might sound like a sadist, I absolutely love the tense moments between Hyun Soo and Ji Hyuk. Not only do I sit at the edge of my seat, hoping for both a bromance hug and an all-out fight, but I love how the fissures in their friendship are impetuses for the characters to develop. In addition, the cute moments when the boys just play around together, as if it's a cut from the behind-the-scenes, rings with a genuine friendship that make me smile and wish for true friends like these boys.
The portrayal of Seung Hoon shows much potential, but lacks a little in the development. He tells his sister that Eye Candy took what he had always wanted. What was that? Music? He could still compose and produce, pave his own path to success. I don't think he has a mere wish for revenge against for Eye Candy solely because of popularity and Su Ah, but rather his jealousy of their natural talent and the boys' freedom in pursuing music.
While I love the Su Ah-Ji Hyuk couple moments, I wish that Su Ah was given more development in her own dreams and ambitions. As of now, she's portrayed as an accessory to both Seung Hoon and Ji Hyuk, only known as the girl-waiting-for-Ji Hyuk's calls. If the writers developed the 'muse' role she plays, it would not only strengthen their love line but also create her into a significant character.
In addition, in regards to the love triangle of Ha Jin-Ye Rim-Hyun Soo, I just don't feel the chemistry between Hyun Soo and Ye Rim (and no, I am not just saying that because I totally want to rip Ye Rim's hands off of L). Not only is Hyun Soo just so bland in regards to his feelings for her, but I can't really see where Ye Rim's love for him comes from.
All in all, I can't wait to see Eye Candy's friendship (and the hot actors) every Monday and Tuesday!