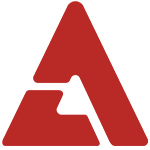 Actress Kim Ok Bin decided to buck the trend of musicians becoming actors by going from acting to singing.

She's a lover of Punk Rock music so she decided to form a new project Punk Rock band named OK PUNK! The band consists of six members including Kim Ok Bin (lead vocal), Kim Seulong (drums) along with Lee Hyun Song (electric guitar) of Toxic (the band that won 1st place on KBS's 'Top Band' competition), Devin (the electric guitarist for Doctor Core 911), Kim Hyun Woo (keyboards), and Lee Tae San (bass guitar / vocals, also known as the vocalist for Gogo Star).

The band received some attention back in December for appearing on their own Mnet show, 'Kim Ok Bin's OK PUNK' and also in January for releasing a cover of 2NE1's "Ugly". On February 16th, the band released their self titled EP, 'OK PUNK!' and along with this the music video for their title track, "Not The End" was also revealed.

A crew member of 'OK PUNK' commented, "Kim Ok Bin, who has transformed into a rocker, and all her talented bandmates will inspire a new gust of rock music in Korea."

Check out the music video for "Not The End" below!