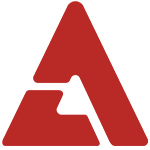 Brown Eyed Girls
' charismatic rapper
Miryo
has stepped out with her debut album, '
Miryo AKA Johoney
'!
The album is comprised of five tracks, and features a slew of formidable guest features from idol groups to hip hop heavyweights.
Miryo plays with a variety of styles, which speak well to her ability in changing it up for the crowd. Check out her album below, and don't forget to support the artist by purchasing her album!
-----
01. "Party Rock" (Feat. Leessang's Gary & THE KOXX)
-
02. "Dirty"
-
03. "I Love You, I Love You" (Feat. Girls' Generation's Sunny)
-
04. "Revenger" (Feat. Rude Paper)
-
05. "Leggo" (Feat. Brown Eyed Girls' Narsha)
=======