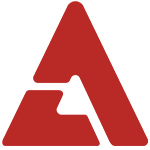 Upcoming group
B.A.P
., which stands for "Best, Absolute, Perfect", will be having their blockbuster debut showcase early next year. Agency
TS Entertainment
stated on December 20th that
Bang Yong Guk
will act as leader to a 6-member boy band. They revealed,
"On January 28, 2012, there will be a large-scale showcase at the Jang-Choong Gymnasium, free of charge.
" The same gymnasium has previously been used as a concert hall for
Epik High, Jay Park
, and
Kim Hyun Joong
. Though groups are usually given small spaces for their debut showcase, B.A.P. is receiving a lot of attention for having their first showcase in such a large arena, especially when considering that news of the fees for the stage, instrument preparation, and the advertising as well as marketing for the event. A representative from TS Entertainment stated,
"As its the first place that B.A.P. will be revealing themselves to the world, we've prepared a space for the best greeting."
He went on,
"Japan, China, Singapore, Malaysia, Thailand, etc., press and media, album crew, concert crew, and fans, around 3,000 in total are planned to be allowed to enter."
Bang Yong Guk is currently a cast member of
MBC
's '
Our One Night - Looloo Lala
'. He also released the single "
Never Give Up
" recently with the group's youngest member
Zelo
. Member
Himchan
is also acting as host of '
The Show
'. The three other members of B.A.P. are yet to be revealed. Source: TS Entertainment