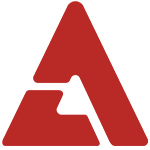 Actor Jang Geun Suk has announced that he will be closing his Twitter account. On November 12th, Jang Geun Suk tweeted,
"Though I have learned a lot from Twitter through my conversations with the world, I can't take anymore distortions.. And so, I will be shutting down my Twitter at midnight tonight.. If you still want to play with me, come to the Jang Geun Suk app..."
Fans flooded the star's Twitter with dismayed comments like "
Geun Suk, please don't go
" and "
Why are you leaving??
" In response, Jang Geun Suk explained,
"Many people have been asking why I'm quitting Twitter, telling me not to lose to the hateful comments and to have strength. But the real reason is something else. My batteries die too fast. My cellphone is hungry and so am I."
In related news, Jang Geun Suk and
Kim Ha Neul
's latest movie, "
You're My Pet
", was released on November 10th. Source: Chosun via Naver