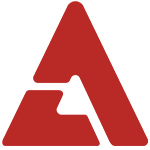 We've just received some amazing news -- the Free NYC K-Pop Concert has been confirmed once again! A concert organizer revealed exclusively to
allkpop
today that they had finally secured
Overpeck Park
in New Jersey for their venue. The free concert was on the verge of cancellation due to capacity issues, but it seems that's blown over for now. Organized by
KBS
, the Free NYC K-Pop Concert will be part of 'The 29th Korean Festival', 'The 15th Agro Exhibition', and 'The 20th Anniversary UN Admission New York Korea Festival'. This two-day event will focus on Korean culture on the first day, and be entirely dedicated to K-Pop on the second day. Not only will the concert see performances from the hottest K-Pop stars, but there'll also be a special mystery guest who's only going by 'Mister K-Pop Idol' for now!
Christine J. Productions
, in partnership with
KBS
, is the official coordinator of the "2011
KBS
Concert at the New York Korean Festival" Thanks to
Christine J Productions
for arranging a
free
concert for all the fans to enjoy!
allkpop
would like to emphasize that fans refrain from contacting Overpeck Park for additional information. Again, please
do not contact the park
for additional information. The park will not have enough resources to handle the huge surge of interest from K-Pop fans, and it could aggravate another venue cancellation. Also, there will be no overnight camping at the park for this two-day event. If you have a burning question that you absolutely must ask, please hit up @eunduklee on Twitter.
allkpop
will be there for both October 8th and 9th, so stay tuned for another
surprise announcement
! Exact details and information about admissions and everything else you have questions about will be revealed soon through
allkpop
, who will be the first to update on this exciting event. Be sure to check back for exclusive updates,
only on allkpop.