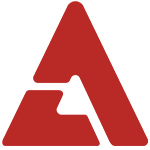 Recently,
N.O.A Entertainment
, an agency housing a total of 30 celebrities including actors
Jun Do Yeon, Ha Jung Woo, Gong Yoo, Im Soo Jung
, and
Yeon Jung Ah,
announced that they will be changing their company name to "
Fantagio,
" as they begin to undergo major reinforcements to strengthen their status in the entertainment industry. Their new name, "Fantagio", is a combination of the words "
fantasy
" and "
origin
" to give the meaning that the company is unconstrained by conventions and formalities. Fantagio stated,
"We wanted to go back to the basics; it's a rough sketch of our leap into the entertainment industry with a new and natural direction and vision."
N.O.A Entertainment was originally a management agency who identify and nurture actors and actresses, but with their change in name and new vision, the company plans to push forward and diversify their range by forming academies for rookies and begin franchises for clothes, beauty, food and dining. Recently, Fantagio came out with a new dessert and cafe franchise under the name of
"Mango Six"
, which was recently announced that
KARA'
s
Nicole
will help promote. Mango Six opened 10 branches in a short span of three months, and has since been raking in great feedback for their products. Furthermore, the company has set plans to begin a business in drama and movie production. As a start, Fantagio co-produced Gong Yoo's
"Finding Mr. Destiny"
last year. This year, the company is underway in producing the movie, "
Crucible
", featuring Gong Yoo and
Jung Yoomi
, as well as "
Love Fiction
", starring
Ha Jung Woo
and
Gong Hyo Jin.
Not only this, Fantagio is also pursuing to debut their very own idol group next year, and have been busy expanding their scope in the album producing sphere. CEO Na Byung Joon stated,
"These days, the influence of Korean entertainment is not just within the scope of Korea, but also worldwide. From what stars wear and eat to what car they drive and what kind of house they live in, there is not a place where the influence of celebrities cannot reach. Fantagio will progress to become a trend-setting agency."
Source: TV Daily via Nate