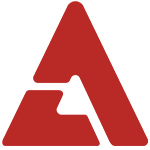 Korean media outlets are reporting that on May 27th, 
SG Wannabe'
s former member
Chae Dong Ha
(30) committed suicide by hanging himself in his home in Bulkwang-dong. The Eunpyung-gu rescue team received a report from Chae's manager on the morning of the 27th. They stated, "
He was pronounced dead on the scene, and police have confirmed the identity of his body."
His agency stated,
"Chae Dong Ha has always suffered from depression. He recently returned after completing his Japanese promotions. This morning, we weren't able to get into contact with him so we called 911 and later discovered him."
Many are speculating that Chae Dong Ha's depression sourced from the suicide of his former manager, who passed away two years ago inhaling gas in a motel room. In his official comeback album, "
Essay
", Chae Dong Ha had written a special message to the manager, which read, "
It was a moment more exciting than my first kiss. My first manager. My consolation, my friend, and my hyung. The moment I met that person, I had received the whole world. As of June 9th, 2009, he is no longer by my side. Half of my heart is still missing.  Still. 'Hyung, you have to be happy, okay? Promise me that you'll be happy...'"
Our thoughts and condolences are with his family and loved ones at this time. Source + Photos: World Journal via Naver, IS Sports via Naver