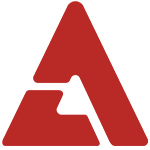 The dating speculations continue to build, as
Super Junior's Leeteuk
and
SNSD's Taeyeon
were seen sporting matching accessories once again. Earlier this year, the two
SM Entertainment
artists were both spotted wearing the same necklaces, which quickly spurred many eagle-eyed netizens into thinking that the two were actually dating. Just recently, photos serving as new evidence have been whirling about on various portal sites. This time, Leeteuk and Taeyeon were seen wearing the same
"PLAY BOY"
design earrings. While it may be merely coincidental, fans quickly compiled various occasions when Leeteuk and Taeyeon were seen wearing these earrings: Taeyeon at
"Superbad"
press conference, Leeteuk at the SM concert press conference, and both Taeyeon and Leeteuk at the airport in the states for the SM concert. The singers were found wearing a different sized pair of these "PLAY BOY" studs, with one being larger than the other. Basing off of these dating speculations, their fans have commented:
"That means they're wearing one side of each other's earrings?" "Same necklaces and earrings... don't seem to have happened out of coincidence." "Their stylists probably made them wear those." "I doubt it." "They would make a cute couple!"
All of this is just speculation. It's possible that the singers wore the earrings because they were given to them by their stylists. [gallery]