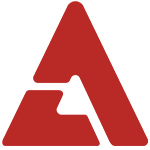 It was revealed today that JYJ (Junsu, Yoochun and Jaejoong) has snagged a 1 year endorsement deal with makeup brand "Nature Republic."
Nature Republic plans on using JYJ to get themselves more known in all of Asia. Rain has been a model for this brand as well, so they will be teaming up with their sunbae. Nature Republic's Lee Jang Woo said,
"The makeup market has a lot of competition and people's taste in makeup is changing. We will use multiple models to spread this brand internationally."
The three have definitely moved on from their past troubles.