Music Releases
Pictorials
Pictorials
Out of the 27 girl groups who debuted in 2011, which two shined the brightest?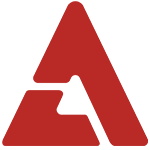 Idols in the K-pop industry are still going strong in the latter half of 2011, including the strong force of rookie girl groups. In all, there were a total of 27 girl groups that made their debuts this year. Even though girl groups are currently the "hot" topic in K-pop, it doesn't necessarily mean every single group receives the love from fans they're looking for. The number of new girl groups definitely grew, however the percentage of teams actually succeeding decreased. The girl groups that debuted are: Dal Shabet, A-Pink, Rania, Brave Girls, Chi-Chi, Bella, Chocolat, April Kiss, Piggy Dolls, 5Dolls, INY, Leader'S, SpinEl, Blady, Ei-yo, Swan.B, Swincle, Carcaro Girl, Eye to Eye, Ocean Girls, Wind Hold Venus, Coin Jackson, Black Eye, Elizabeth, Swing Girls, Stellar, and Mascot. Out of those 27, Dal Shabet and A-Pink were the two rookie girl groups that received the most positive critiques about their success. The secret behind Dal Shabet's success lies in their fans' strong dedication to the group. Within a time frame of eight months, Dal Shabet released three different mini-albums, all of which secured and continued to garner new fans. Starting with "Supa Dupa Diva", "Pink Rocket", and their most recent song "Bling Bling", the group has grown more mature with every song they release, and the fact that they're produced by E-Tribe -- one of Korea's top producers -- is certainly a factor working in their favor. As for A-Pink, this girl group is under Cube Entertainment's independent label, A-Cube Agency.  The seven member girl group has received a lot of interest due to their image replica of the 90's 'pure, fairy girl' concept (a la S.E.S. and Fin.K.L.). Their debut song "I Don't Know" definitely paved the way to their musical success, and the girls have been enjoying a strong popularity with CF deals as well. In addition, to those two, special mention should go to some of the other girl groups.  Teddy Riley who composed Michael Jackson's "Dangerous", produced girl group Rania. One of the top Korean hit producers Brave Brothers unleashed his girl group, Brave Girls. Music Entertainment company Yedang also released their own girl group, Chi-Chi. Bella also known as 'sexy Big Mama' also received interest from fans. There is even a mixed race girl group receiving popularity named Chocolat. Girl group April Kiss is being called 'the girl version of 2PM'. Also, Kim Ga Young, a member of Stellar, was a special guest on KBS's '1 Night and 2 Days' her appearance on the show receiving much enthusiasm for her group's debut album.  Stellar also received attention as they are signed with Top Class Entertainment, the entertainment agency housing Shinhwa's Eric Mun. Kim Tae Won of GP Entertainment commented, "It is a fact that there is a high demand for girl groups however the supply is also high. Although girl groups are the thing right now, getting a chance to be on a music program isn't easy." "If a girl group wants to survive the competitive fight amongst girl groups, every detail and planning has to be carefully researched and delivered." Source & Image: Naver
Tags
Get the best of AKP in your inbox
DON'T MISS
Comments
There are 12 comments
Login With...