Music Releases
Who is Apple Girl?
Two UCC videos released by a girl in the space of a week and whom goes by the name of "Apple Girl" has become all the rage on the internet. So who is this "Apple Girl"? Just some background information first. This "Apple Girl" uploaded her first video on March 15th, jamming to her four iPhones setup (with separate applications) and singing to Beyonce's Irreplaceable. A week later, she uploaded her second video, but this time singing Lady Gaga's Pokerface. Nothing unusual or special you might say. But from her ease at operating her four iPhones setup, pretty face and impressive vocals, she became a really popular person with netizens. And it certainly looks like she was aiming to reach out to the world as she made her greetings at the start in Japanese, Korean and English, before using the latter throughout the videos. http://www.youtube.com/watch?v=HK15Fwho6Ys http://www.youtube.com/watch?v=nzh2UygPwDU You could also attribute her popularity to her usage of popular social networking tools like Youtube and Twitter to communicate with the masses. On the day that she uploaded her Lady Gaga video, she became all the rage with netizens and even made the headlines of many news portals for that day. But no one knew her real identity since she only went by the nickname of "Apple Girl" and some even felt that Apple had hired her to do noise marketing for the iPhone. So netizens started work to unmask her identity and managed to discover that she was a volunteer singer called Kim Yeo Hee who simply loves the iPhone and singing. If you find her somewhat familiar, you are not far off. She had appeared as the female partner for F.T. Island's Lee Hong Ki during his MNET Scandal episode last June. She also participated in the Superstar K talent competition but did not get far.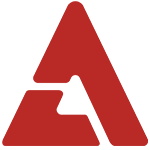 Here's her ballad cover of 2PM's Heartbeat. http://www.youtube.com/watch?v=cAa5tcl3FYk We certainly look forward to seeing more videos from her!
Tags
Get the best of AKP in your inbox
DON'T MISS
Comments
There are 0 comments
Login With...