Yoon Eun Hye reminisced about her legendary kiss scenes on the latest episode of MBC's 'Radio Star'.
On the April 27 KST broadcast of MBC's variety show 'Radio Star', actress Yoon Eun Hye, actress Myung Se Bin, Cosmic Girls' Bona, and comedian Heo Gyung Hwan made a guest appearance. On this day, Yoon Eun Hye reminisced about her legendary kiss scenes from her major successful dramas 'Princess Hours' and 'Coffee Prince'.
First, Yoon Eun Hye talked about her kiss scene with Joo Ji Hoon in 'Princess Hours'. She first explained that because she spent most of her youth as an idol promoting with Baby Vox, she genuinely enjoyed filming for 'Princess Hours' because her character was able to wear the high school uniform, hang out with friends, go on romantic dates, marry, and live the life she never was able to in real life. Then, the topic naturally moved to the topic of her legendary kiss scene with her co-star Joo Ji Hoon, which had been a very realistic kissing scene on the public streets of Myeongdong.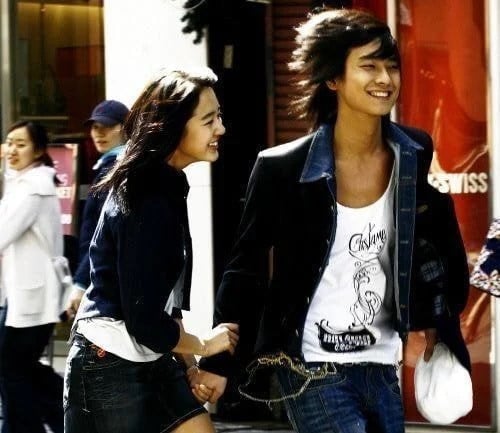 Yoon Eun Hye stated, "There is a kissing scene on the streets in 'Princess Hours'. The director back then suddenly took us to an area in Myeongdong. But we [Joo Ji Hoon and I] were dragged there without even knowing what we were filming and how we were filming it. There was one assistant director far away, and there was a camera set up somewhere far away where we didn't know. We didn't even know the location of it. The director is usually very charismatic, so we would hear sounds like 'Stand over there! Take off your hat! Kiss!' But people really started to gather and surround us , and even took pictures of us. But as much as it was hectic, [the kissing scene] felt real."
Yoon Eun Hye then talked about her kissing scene with actor Gong Yoo in 'Coffee Prince', which had drawn major attention during its broadcast back in 2007.
Watch the clip from 'Radio Star' above!